Portable Toilets Manufacturer Australia
Alpha Portable Toilets
Construction Site & Event Portable Toilets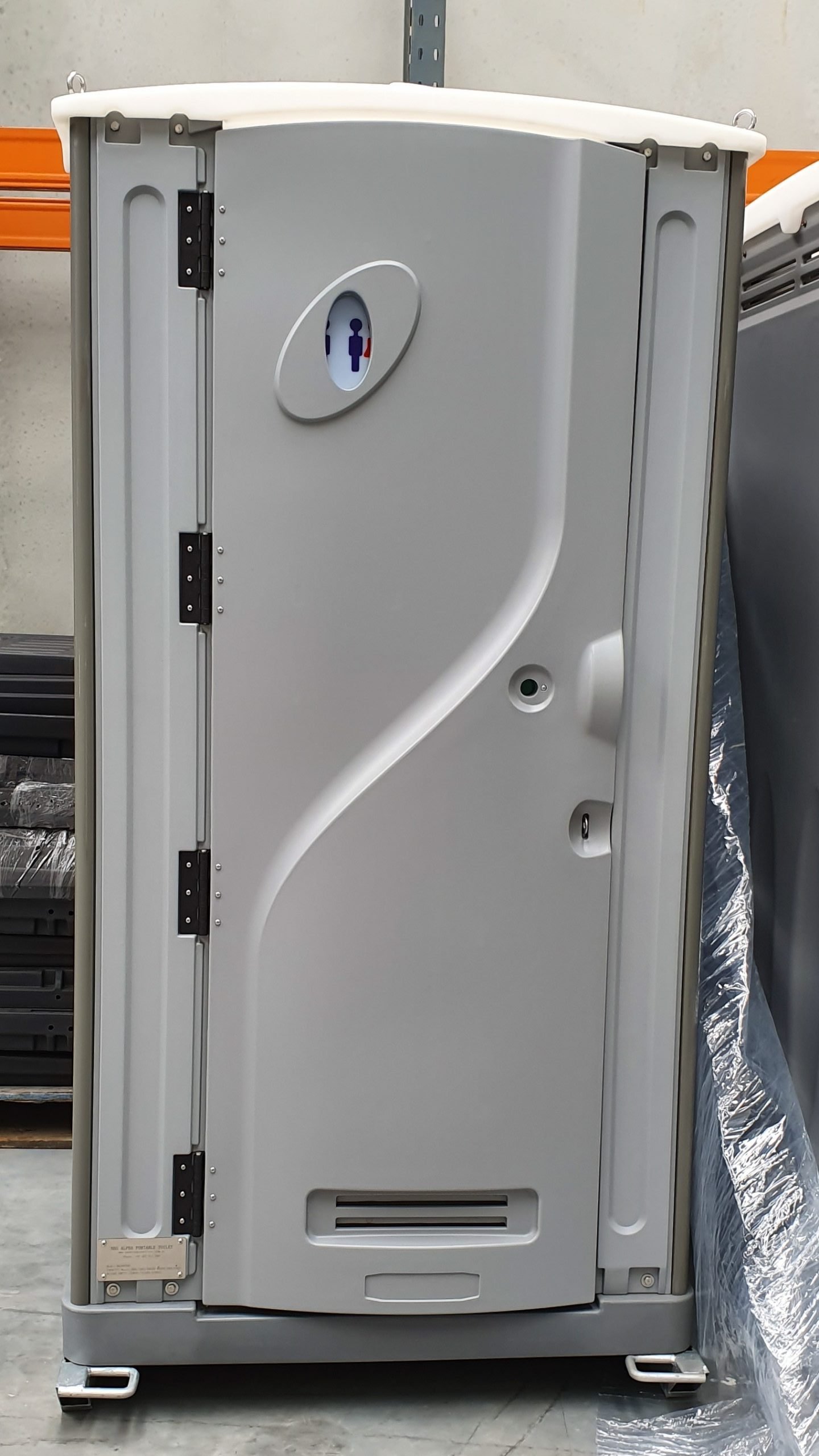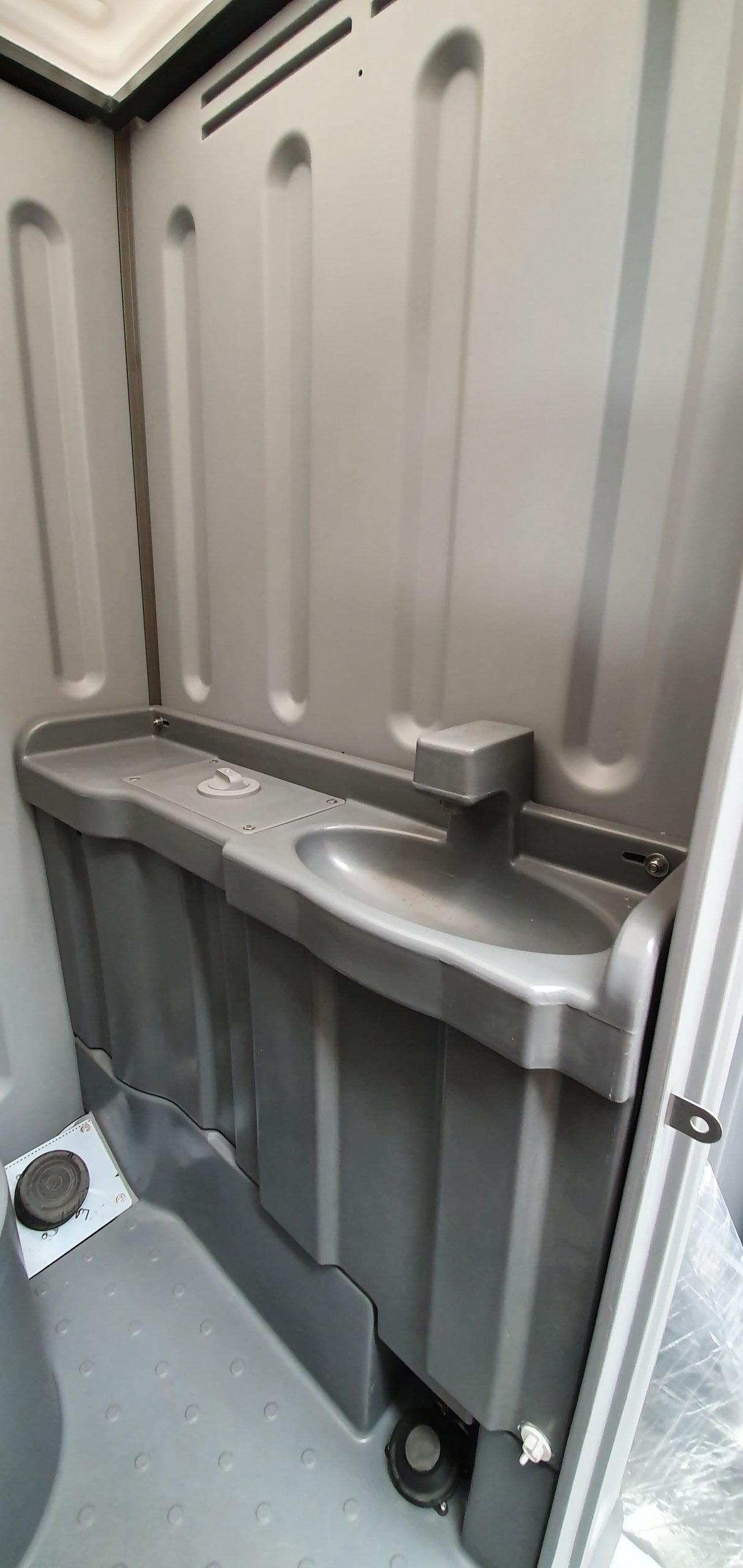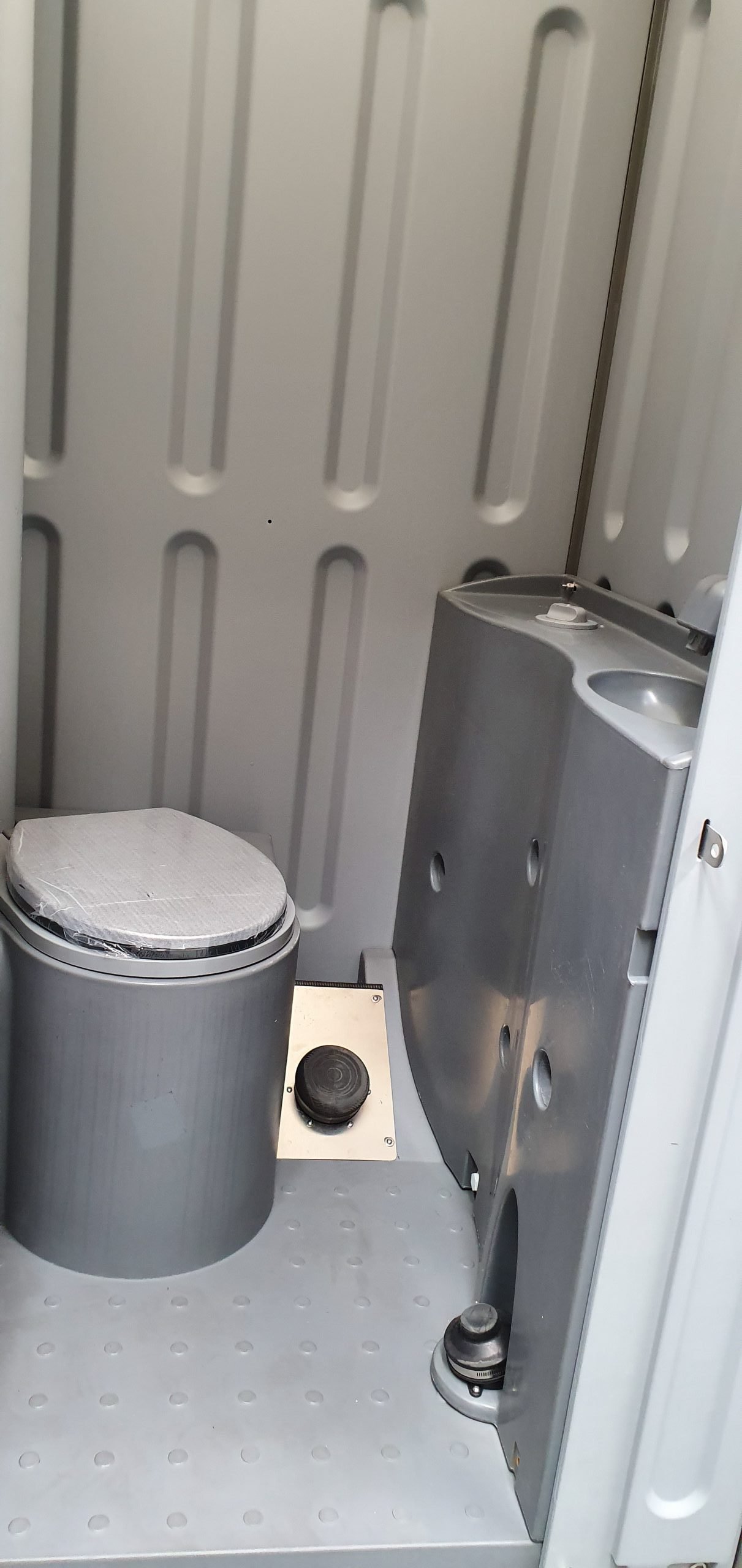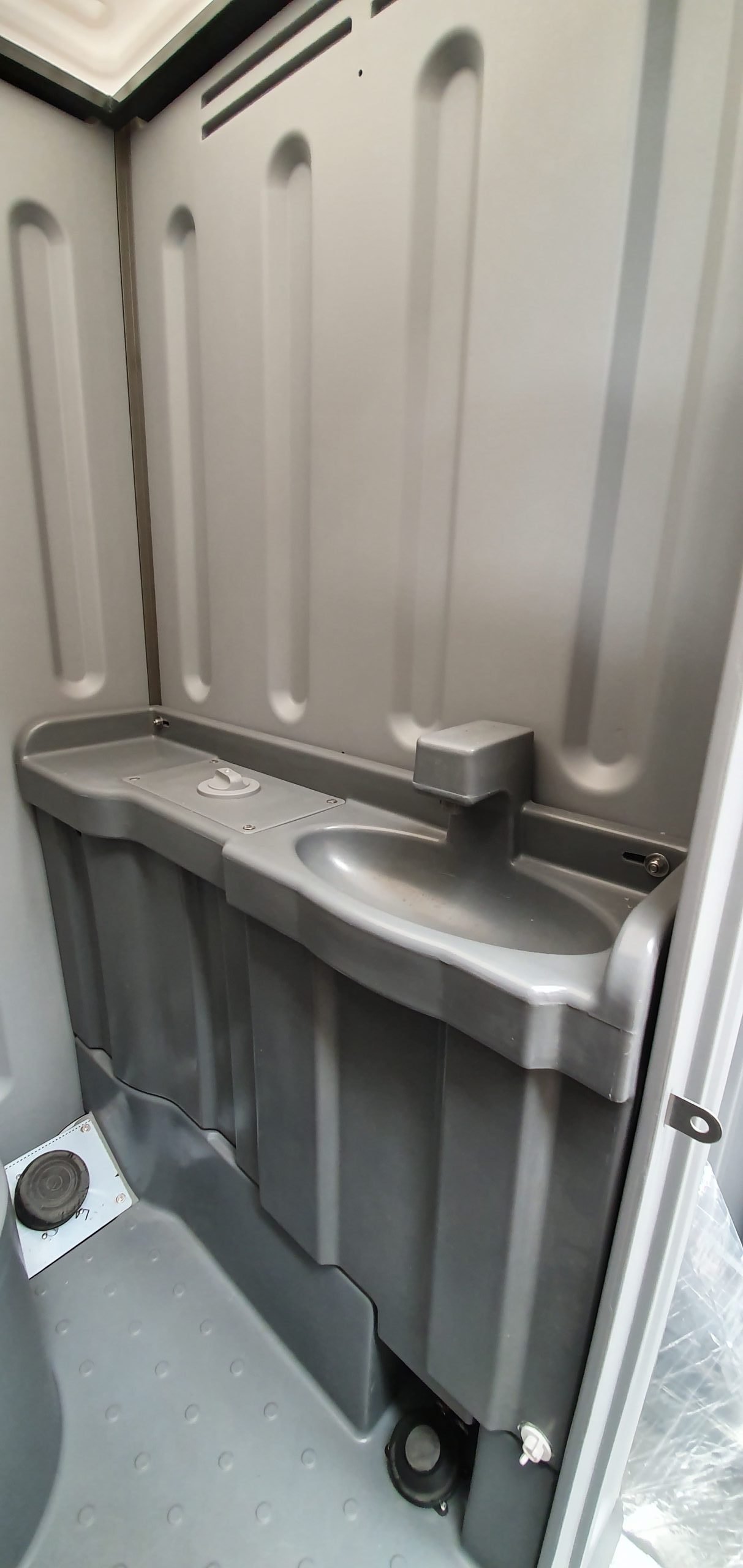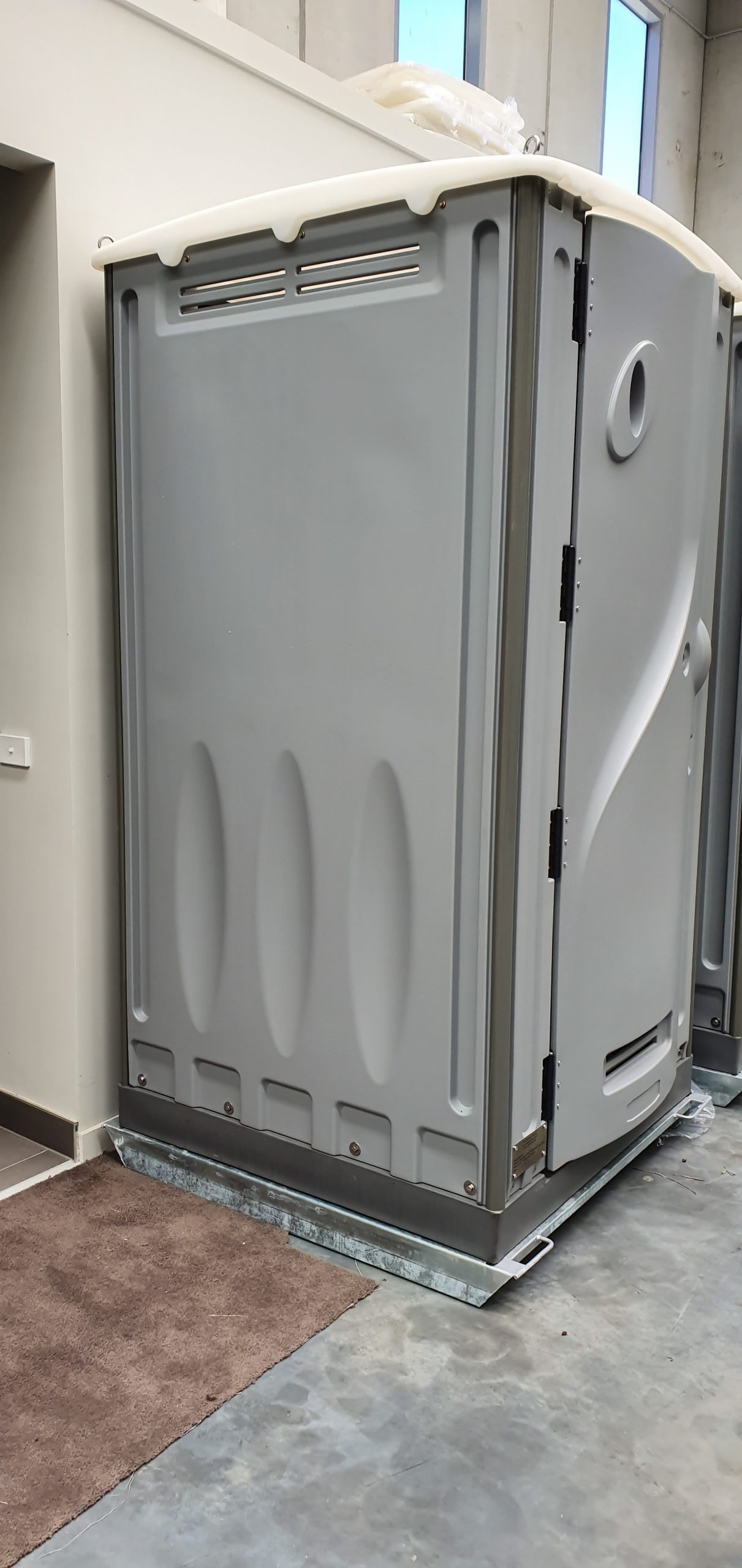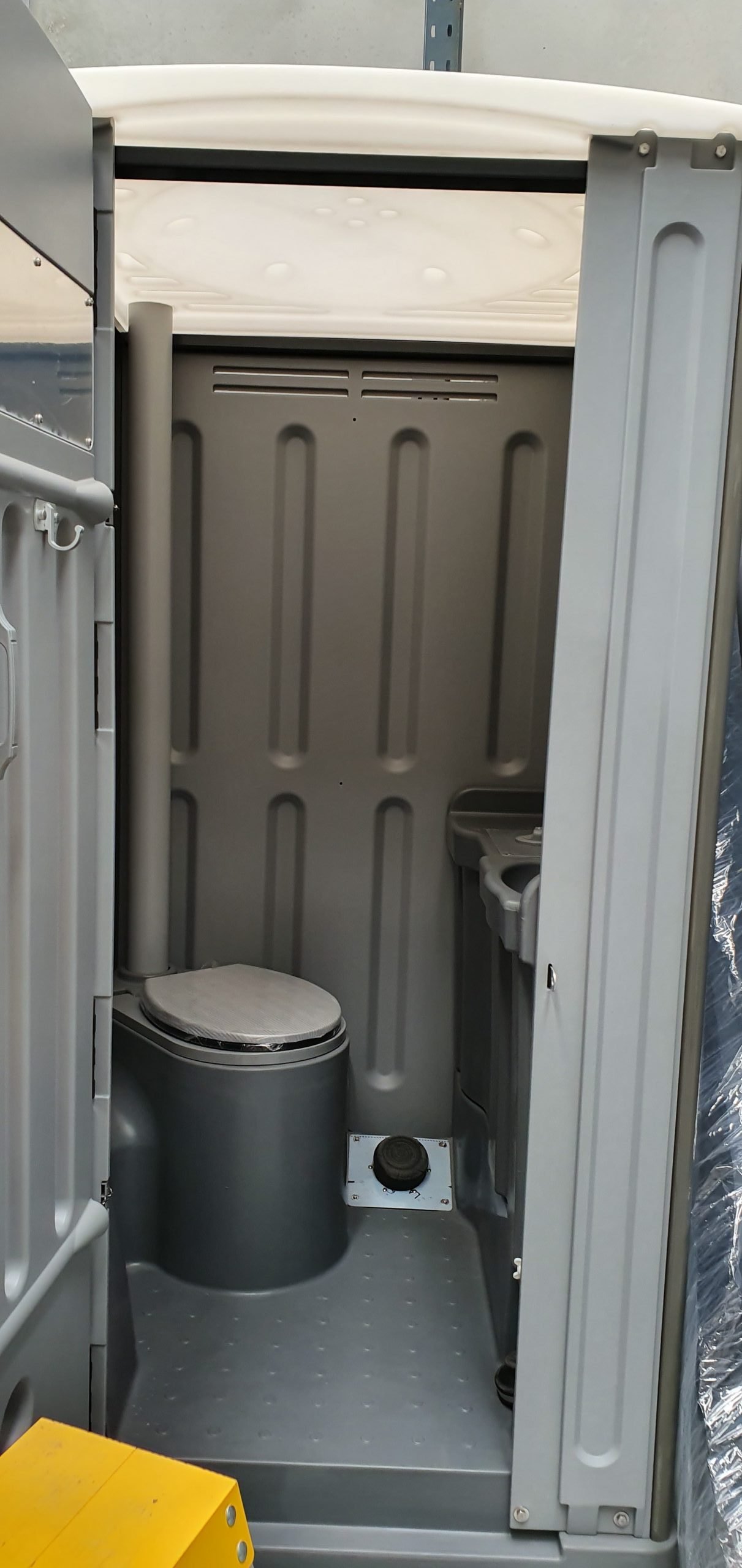 Our Alpha twin skinned  portable toilets for construction sites/ event   has been designed with the end-user and contractors in mind
we provide a strong, durable and cost-effective solution to contractors/end users.
Available in: Grey, blue, green .special colors on request.
NBS Alpha portable toilets standard inclusions and advantages: 
Strong and sturdy construction
Roto-moulded skins with reinforced Roof steel frame
SS304 Top crane lift hooks and bottom lifting options.
Heavy-duty Foot pumps.
Hands-free Hygienic flush and hand wash
Hinged lockdown Bowl for easy access (sanitizing and emptying of the waste tank)
Dimpled anti-slip flooring
Rear Evacuation Point fittings (optional)
H.D.P.E steel skid
SS304 Ring locks on all the hose fitting
large waste 390ltrs and freshwater storage 160ltrs capacity
Strong and aesthetic double skin UV stabilized H.D.P.E cabinet walls and double skin Doors and Roof
Double skin UV stabilized H.D.P.E doors with locks inside and outside
Spare parts and additional accessories always in stock.
SPECIFICATIONS
L*W*H : 1100MM X 1100MM X 2300 MM
WEIGHT: 110KGS + steel skid 34kg =134 kgs
SEAT HEIGHT: 450MM
FRESH WARE TANK CAPACITY: 160Ltrs
WASTE WATER TANK CAPACITY:  390Ltrs
TOTAL WEIGHT FILLED: 424KGS
DOOR OPENING: 750MMX1980MM
PLEASE ENQUIRE HERE .